28/02/2022
News Tank  : Science ouverte : après les Journées européennes, retour sur les avancées de ces derniers mois

16/02/2022
CNRS Info : OSEC 2022 : la science ouverte à l'heure européenne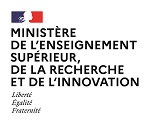 11/02/2022
MESRI: Succès des Journées européennes de la science ouverte (OSEC) à Paris dans le cadre de la Présidence française de l'Union européenne.

10/02/2022
Research Professional NEws: Is diamond forever?
The current shifts in publishing could be critical for open access


10/02/2022
Research Professional NEws: Push to 'reclaim ownership' of publishing gathers pace. Frédérique Vidal joins research funders in drive to change academic publishing landscape

09/02/2022
AEF  : Publications : un "plan d'action" pour le modèle diamant est préparé par la Coalition S, Science Europe, Operas et l'ANR

09/02/2022
SMART TECH  : "Dix logiciels qui font avancer la science"
Entretien avec Roberto Di Cosmo (Software Heritage, Inria)


08/02/2022
Science Business : France helps Brussels move ahead with 'disruptive' plan for research assessment
At Paris Open Science conference, EU research leaders back the Commission's plan to overhaul the way funding agencies assess the scientific standing of individual researchers.

07/02/2022
Research Professional News: Funder groups announce push to strengthen 'diamond' open access

07/02/2022
AEF : Évaluation de la recherche : vers une coalition portée par la Commission européenne, l'EUA et Science Europe

07/02/2022
AEF : Prix science ouverte du logiciel libre" : les dix lauréats sont dévoilés lors des journées européennes OSEC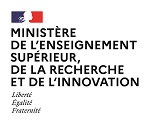 05/02/2022
MESRI : Remise des prix science ouverte du logiciel libre de la recherche

04/02/2022
News Tank  : Science ouverte : « Il reste encore beaucoup de chemin à faire » (Frédérique Vidal)